Peoples Health, Highest-Rated Medicare Advantage Plans in Louisiana for 2018
Great news for people with Medicare in Louisiana: Peoples Health plans are rated 4.5 out of 5 stars for 2018. The Centers for Medicare & Medicaid Services (CMS) increased its rating, making Peoples Health plans the highest-rated Medicare Advantage plans in Louisiana. CMS uses a star rating system to measure how well Medicare Advantage and prescription drug plans perform in several categories, including quality of care and customer service. A complete list of ratings can be found on Medicare's website.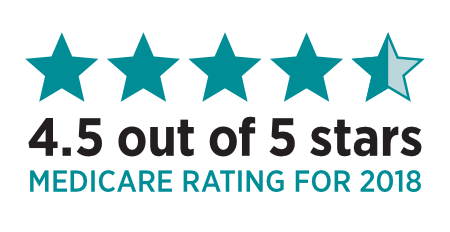 ---
About Peoples Health Established in 1994, Peoples Health is a Medicare Advantage organization serving more than 60,000 Medicare beneficiaries in Louisiana. Peoples Health Medicare health plans have been rated 4.5 out of 5 stars by Medicare for 2018, making them the highest-rated plans in the state. The physician-owned company administers and provides a unique approach to wellness, care coordination and support services for plan members. The company is a proud supporter of many social, cultural, athletic and health organizations and holds an NCQA accreditation. Visit https://www.peopleshealth.com for more information.