Peoples Health Community and Wellness Events
Peoples Health invites you to learn more with free informational wellness presentations. We offer virtual and in-person events!
Join us for a variety of programs from fitness and art classes to educational overviews on topics such as healthy living, disease prevention, nutrition and mental health. Presentations are for educational purposes only, and no plan-specific benefits or details are discussed. Registration is required.
For Virtual Events:
To register, please select one of the virtual events below and click the "Register for the event" link then follow the registration instructions. 
For In-Person Events:
To register, call 1-800-561-4127 (TTY: 711) Seven days a week, 8 a.m. to 8 p.m. or click the green RSVP button to register online.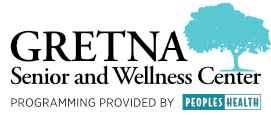 The Gretna Senior & Wellness Center
The Gretna Senior and Wellness Center has reopened with limited programming. All seniors have to register prior to coming. You can do so by calling 504-301-3743.
Click here for information about all the center has to offer, including additional events not listed above.