Peoples Health announced the promotion of Gretchen Korndorffer to director of sales and membership operations, in charge of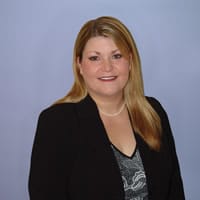 implementing processes that support and enhance the company's sales and membership functions. Korndorffer has been an employee of Peoples Health since 1999, and she brings an array of experience to her new role. During her tenure with the company she has held a variety of positions, including cash management analyst, project manager, and, most recently, assistant director of sales operations, for which she developed strategic plans to support corporate enrollment goals.
To download the press release PDF, click here.
---
About Peoples Health
Established in 1994, Peoples Health is a Medicare Advantage organization serving more than 60,000 Medicare beneficiaries in Louisiana. Peoples Health Medicare health plans have been rated 4.5 out of 5 stars by Medicare for 2018, making them the highest-rated plans in the state. The physician-owned company administers and provides a unique approach to wellness, care coordination and support services for plan members. The company is a proud supporter of many social, cultural, athletic and health organizations and holds an NCQA accreditation. Visit https://www.peopleshealth.com for more information.