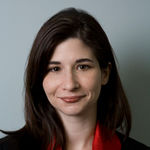 Peoples Health announced the promotion of Shannon Serio to vice president of internal audit and risk adjustment management. Serio oversees financial and operational audits to ensure company compliance with existing policies and procedures, as well as leads clinical documentation and coding operations to calculate appropriate risk adjustment.
Serio brings extensive experience in both internal and external auditing to her role. She most recently served as assistant vice president of internal audit for Peoples Health, directing initiatives to assess, document and monitor the effectiveness of internal controls over the company's financial reporting processes.
Serio graduated from Southeastern Louisiana University with a Bachelor of Science in accounting and is a certified public accountant. She is a member of the Society of Louisiana Certified Public Accountants and the American Institute of Certified Public Accountants.