Peoples Health is pleased to announce the promotion of Djuana Larrieu to director of strategic initiatives. Larrieu facilitates project management for the development and execution of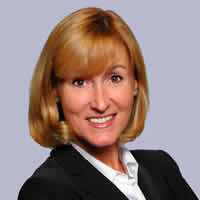 organizational and academic-based healthcare programs. She is responsible for determining and maintaining practices relative to corporate initiatives, as well as developing new concepts that support company goals and standards.
Larrieu brings more than 20 years of experience in healthcare administration to her position. She most recently served as academic program administrator for Peoples Health, managing corporate relationships with academic entities. Larrieu earned a Bachelor of Science in finance from Louisiana State University. She is an active volunteer with Susan G. Komen Race for the Cure.
To download the press release PDF, click here.
---
About Peoples Health
Established in 1994, Peoples Health is a Medicare Advantage organization serving more than 60,000 Medicare beneficiaries in Louisiana. Peoples Health Medicare health plans have been rated 4.5 out of 5 stars by Medicare for 2018, making them the highest-rated plans in the state. The physician-owned company administers and provides a unique approach to wellness, care coordination and support services for plan members. The company is a proud supporter of many social, cultural, athletic and health organizations and holds an NCQA accreditation. Visit
https://www.peopleshealth.com for more information.