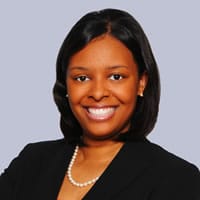 Peoples Health is pleased to announce the promotion of Kelli Ross to director of the authorization division. As part of the medical management team, she oversees clinical care coordination for the company's Medicare Advantage plan members by ensuring operations and associated processes are delivered in a consistent, effective and timely manner.
Ross brings extensive experience and training in healthcare delivery and administration to her position. She earned an associate degree in nursing from Charity School of Nursing, then a Bachelor of Science in nursing and a Master of Science in nursing with a specialization in healthcare systems management from Loyola University New Orleans. She is currently working toward a Doctor of Nursing Practice at University of Texas Health Science Center at Houston.
Ross also has more than 11 years of experience as a registered nurse and holds certifications for Basic Life Support and Advanced Cardiovascular Life Support from the American Heart Association. She is a member of the American Organization of Nurse Executives, the American Nurses Association and the Louisiana State Nurses Association.
To download the press release PDF, click here.
---
About Peoples Health
Established in 1994, Peoples Health is a Medicare Advantage organization serving more than 60,000 Medicare beneficiaries in Louisiana. Peoples Health Medicare health plans have been rated 4.5 out of 5 stars by Medicare for 2018, making them the highest-rated plans in the state. The physician-owned company administers and provides a unique approach to wellness, care coordination and support services for plan members. The company is a proud supporter of many social, cultural, athletic and health organizations and holds an NCQA accreditation. Visit https://www.peopleshealth.com for more information.