Peoples Health announced the promotion of Judy D. Norwalt to assistant vice president of customer service. Norwalt oversees all corporate customer service contact with network providers and with the company's plan members to ensure exceptional service is provided quickly and efficiently. She aligns service-related communication strategies with current company objectives and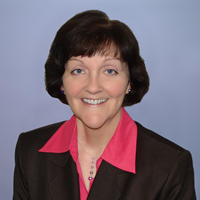 regulatory guidance, as well as directs customer service efforts to improve provider and member education, retention and satisfaction.
Norwalt brings more than 30 years of experience in insurance administration to her role. She previously served as director of customer service, leading the company's internal call centers and ensuring the delivery of quality and consistent service. Prior to joining Peoples Health, she held the position of vice president of domestic markets service delivery for Pan-American Life Insurance Group.
Norwalt earned a Bachelor of Science in business administration and a Master of Science in healthcare management from the University of New Orleans. She also completed fellowships with the Financial Services Institute and the Life Management Institute. She is an active member of the United Way of Southeast Louisiana's Women United.
To download the press release PDF, click here.
---
About Peoples Health
Established in 1994, Peoples Health is a Medicare Advantage organization serving more than 60,000 Medicare beneficiaries in Louisiana. Peoples Health Medicare health plans have been rated 4.5 out of 5 stars by Medicare for 2018, making them the highest-rated plans in the state. The physician-owned company administers and provides a unique approach to wellness, care coordination and support services for plan members. The company is a proud supporter of many social, cultural, athletic and health organizations and holds an NCQA accreditation. Visit
https://www.peopleshealth.com for more information.