The Peoples Health Champions Program honored Ben Mathews on Dec. 24, 2017, for launching a blog at age 72 to help people with disabilities find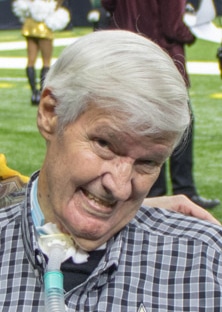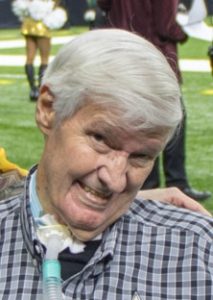 solutions to everyday problems. Mathews was recognized during the New Orleans Saints game against the Atlanta Falcons for doing something extraordinary after age 65 and proving that excellence is achieved through experience.
On Nov. 4, 2016, Mathews started his blog to share lessons he learned from living with muscular dystrophy, a condition he was diagnosed with in his 20s. Pulling from five decades of experience overcoming the obstacles of his condition, Mathews writes about a variety of topics, including helpful community resources, practical problem-solving and personal stories.
Through his blog, Mathews hopes to provide encouragement to others facing similar physical challenges. "I'm now 73 years old, and I've learned that regardless of the situation, there are always possibilities," says Mathews. For more about Mathews' achievements and blog, visit http://champions.peopleshealth.com/meet-the-champions.
To download the press release PDF, click here.
---
About Peoples Health Champions
In collaboration with the New Orleans Saints, the Peoples Health Champions Program honors individuals who shatter the myth that ability diminishes after the age of 65 and who instead prove that excellence is achieved through experience. Nominees must be at least 65 years of age and reside in Louisiana. For more information about the program, including details on how to nominate someone as a Peoples Health Champion, visit http://champions.peopleshealth.com. Nominations can be submitted online, or call 1-877-712-7320 for a nomination form.
About Peoples Health
Established in 1994, Peoples Health is a Medicare Advantage organization serving more than 60,000 Medicare beneficiaries in Louisiana. Peoples Health Medicare health plans have been rated 4.5 out of 5 stars by Medicare for 2018, making them the highest-rated plans in the state. The physician-owned company administers and provides a unique approach to wellness, care coordination and support services for plan members. The company is a proud supporter of many social, cultural, athletic and health organizations and holds an NCQA accreditation. Visit https://www.peopleshealth.com for more information.