Peoples Health is pleased to announce the appointment of James Remetich to executive director of the New Orleans region. Remetich is responsible for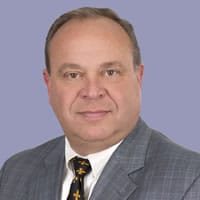 increasing the efficiency of Peoples Health regional programs in order to optimize health outcomes for plan members and strengthen relationships with network providers. He also plays a lead role in developing long-term strategies that support the company's mission.
Remetich brings more than 30 years of experience in healthcare operations and managed care to his position. Prior to joining Peoples Health, Remetich served as market network and business development director for JenCare Neighborhood Medical Centers, where he developed innovative programs to improve quality of care and grow the organization's patient membership and provider network.
Remetich earned a Bachelor of Science in business administration from University of Holy Cross and a Master of Business Administration from Loyola University New Orleans. He is an active member of the Medical Group Management Association and the American College of Healthcare Executives.
To download the press release PDF, click here.
---
About Peoples Health
Established in 1994, Peoples Health is a Medicare Advantage organization serving more than 60,000 Medicare beneficiaries in Louisiana. Peoples Health Medicare health plans have been rated 4.5 out of 5 stars by Medicare for 2018, making them the highest-rated plans in the state.
The physician-owned company administers and provides a unique approach to wellness, care coordination and support services for plan members. The company is a proud supporter of many social, cultural, athletic and health organizations and holds an NCQA accreditation. Visit https://www.peopleshealth.com for more information.