Diabetes Testing Supplies Benefit
Peoples Health plans include a diabetes supplies benefit, which covers Medicare-covered diabetes testing supplies to check blood sugar.
Members can have supplies delivered to their home by one of the durable medical equipment providers in our provider network, or buy certain approved brands of diabetes testing supplies from a network retail pharmacy.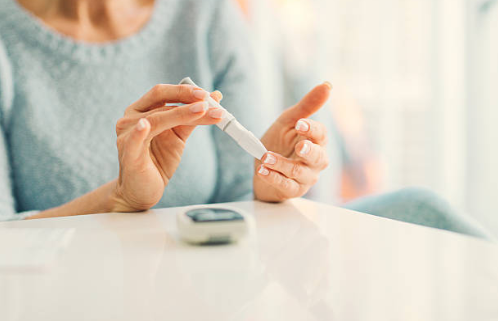 Most network durable medical equipment providers carry the Trividia TRUE METRIX meter. Availability may vary by provider.
At a retail pharmacy, all brands of lancets are covered. There are only two approved brands for glucose monitors and test strips from a retail pharmacy: Accu-Chek and OneTouch.

Covered glucose monitors include OneTouch Verio Flex, OneTouch Verio Reflect, OneTouch Verio, OneTouch Ultra 2, Accu-Chek Guide Me and Accu-Chek Guide.
Covered test strips include OneTouch Verio, OneTouch Ultra, Accu-Chek Guide, Accu-Chek Aviva Plus and Accu-Chek SmartView.