Schedule your comprehensive wellness assessment today!
Your health is important to us and to your primary care physician. Together, we want to help you better manage it. One way we do that is to offer you a health evaluation at no cost through the Peoples Health Comprehensive Wellness Assessment Program. This assessment helps us understand your health needs and allows us to better work together to coordinate your care.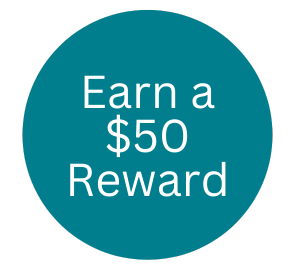 Earn a $50 reward for completing a comprehensive wellness assessment.
Through the Peoples Health Rewards program, you can earn a $50 reward for getting your comprehensive wellness assessment. You must sign up for the program and register your completed assessment to redeem your reward.
For more information about Peoples Health Rewards, call member services, learn more or request an appointment.
FREQUENTLY ASKED QUESTIONS
Who is eligible?
All Peoples Health plan members are eligible for a comprehensive wellness assessment.
New plan members receive an assessment within the first 90 days of their enrollment.

Depending on your health status (for example, if you have multiple long-term health conditions), your primary care physician may suggest that you receive an assessment annually. You also have the option to request one each year. You can do so by contacting Member Services.

Peoples Health special needs plan members (those with both Medicare and Medicaid) receive an assessment every year they are enrolled in a special need plan.
What are the benefits?
The comprehensive wellness assessment is a no-cost benefit for you—you pay no copay or coinsurance for it. It's a chance for you to meet one-on-one with a provider, who will collect important information about your health status. During the assessment:
The provider—

Talks with you about your medical history, current treatments and medications
Checks your heart, lungs and blood pressure (no invasive procedures are performed)
Gives you a checklist of topics—including the preventive screenings you need—to discuss with your primary care physician
Helps you establish or update your personal health goals

You can ask any health questions you may have
You may also invite a family member or friend to be with you for the assessment.
Where does the assessment happen?
We want you to have your comprehensive wellness assessment in a way that is most convenient to you. That's why we work with you to help you choose the best option. For instance, you may be able to receive it:
At a Peoples Health Service Center*
In your home through an in-person visit
Via telehealth
No matter where you decide to have it, there is no cost to you. It takes about an hour or a little longer to complete. The assessment is personalized for you, so the length of time depends on the detail of your medical history and the special topics and questions we discuss with you.
Your primary care physician has access to information from your assessment.
*Service Centers are available in the following areas. Please call 1-866-780-5788 to schedule your appointment.
Greater New Orleans

Uptown
Metairie
Westwego
Algiers
Mid-City

Baton Rouge
Hammond
Slidell
LaPlace
Houma
Morgan City
Why is the assessment important?
Our goal is to help you understand and manage your health. The comprehensive wellness assessment helps you:
Understand your medications and which ones you need to take
Understand any long-term health conditions you may have
Learn about preventive steps you can take
Set personal health goals
The assessment does not replace any appointments you have scheduled with your doctors or the care you receive from your doctors. We also want to make it easier for you to provide information that Peoples Health and your primary care physician need to know about your health to coordinate your care. Your primary care physician can use the information you share to develop and monitor your care plan.
REQUEST A COMPREHENSIVE WELLNESS ASSESSMENT APPOINTMENT