Peoples Health announced the promotion of Julie Grantz to assistant vice president of clinical integration. Grantz facilitates productive relationships between company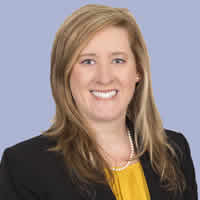 leadership and network providers, as well as supports decision-making efforts that further the company's mission. She leads a team of multidisciplinary staff that develops and implements operational improvement strategies in line with corporate initiatives. She also works directly with the organization's governing boards to provide monthly and quarterly presentations and briefings on business outcomes.
Grantz brings almost 20 years of experience in the healthcare industry to her position. Since joining Peoples Health in 2001, she has held several supervisory roles, most recently serving as market operations director, where she acted as an operational liaison between the company and its stakeholder independent physician associations to assist in planning and achieving corporate objectives.
Grantz is currently pursuing her Executive MBA at Tulane University and plans to graduate in 2019. She earned a Bachelor of Science in international business with concentrations in marketing and French from Auburn University. She serves as board member for the New Orleans Chamber of Commerce and has chaired the Healthcare Session Planning Committee for New Orleans Regional Leadership Institute for the past four years.
To download the press release PDF, click here.
---
About Peoples Health
Established in 1994, Peoples Health is a Medicare Advantage organization serving more than 60,000 Medicare beneficiaries in Louisiana. Peoples Health Medicare health plans have been
rated 4.5 out of 5 stars by Medicare for 2018, making them the highest-rated plans in the state. The physician-owned company administers and provides a unique approach to wellness, care
coordination and support services for plan members. The company is a proud supporter of many social, cultural, athletic and health organizations and holds an NCQA accreditation. Visit
http://www.peopleshealth.com for more information.