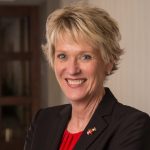 Peoples Health announced the promotion of Jane Olds to vice president of health services. Olds provides administrative oversight to the medical management department, including leading strategic planning efforts, directing clinical and nonclinical department functions, and developing programs to improve health outcomes for the company's plan members. She also establishes measures to improve appropriateness of care, utilization management, member satisfaction, and compliance with state and federal regulatory guidelines.
Olds brings extensive experience in health information technology, human resources, operations and financial management to her position. Previously, she served as vice president of the clinical and authorization divisions for Peoples Health, overseeing all medical management operations and developing clinical initiatives and programs to support the company's mission.
Olds earned a Bachelor of Arts in economics from Tulane University. She is an active member of the national chapter of Medical Group Management Association, as well as the regional Women's Healthcare Executive Network. She also sits on the editorial board for Healthcare IT News.