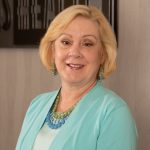 Peoples Health announced the promotion of Crystal Harry to vice president of quality, stars and HEDIS program. Harry leads the company's efforts to exceed the quality initiatives necessary for optimal health outcomes, as well as to meet organizational goals and federal, state and accreditation requirements. She also directs the company's chronic care, behavioral health and quality improvement programs, and guides quality, credentialing and policy decision-making.
Harry brings a diverse background that includes clinical, research and business experience to her position. She most recently served as director of quality improvement/HEDIS and stars for Peoples Health, overseeing the company's CMS star program and risk management initiatives.
Harry earned a diploma from Charity Hospital School of Nursing, as well as a Bachelor of Science in nursing from Loyola University New Orleans and a Master of Science in health care administration from College of St. Francis in Peoria, Illinois. She is a member of the Sigma Theta Tau Nursing Honor Society and previously served as president of the Loyola University Nurses Association.