Important Information About Filling a Pain Medication Prescription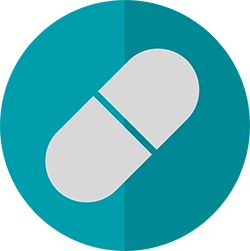 Starting Jan. 1, 2019, Medicare will require pharmacies to change the way they fill certain prescription pain medications for people taking the medication for the first time. There will be a limit on the amount the pharmacy can provide. The medications affected are opioids, also called opiates. Examples are hydrocodone and oxycodone.
What the limit is and when it applies
Pharmacists may only fill a seven-day supply of an opioid prescription for people:
Filling an opioid medication prescription for the first time ever
Filling an opioid medication prescription for the first time in three or more months
The limit is meant to help promote safer use of opioids and reduce the risk of misuse and dependence.
What to know if the above describes you
You may receive a seven-day supply, even if the prescription is written for a larger supply.
Some people are allowed to receive more than a seven-day supply—for example, if you have a certain diagnosis or health condition or if you live in a health care facility. The pharmacist will work with your doctor if this applies to you.
The limit is just for the first fill. If your doctor continues to prescribe the medication to you as part of your treatment, your future fills may be for a larger supply.
There is not a limit for other types of pain medication, such as NSAIDs (an example is meloxicam).
What you need to do
In most cases, you do not need to do anything. Your doctors and pharmacists should be aware of these changes.
Your doctors should write prescriptions in a way that gives your pharmacist the needed details.
Your pharmacist should reach out to your doctor if more information is needed.
However, you may want to discuss the seven-day supply limit with the doctor writing your prescription. Your pharmacist can also offer information and may be able to tell you if the limit affects you.
Medicare has created an information sheet about why safe use of opioids is so important. It explains other ways Medicare, your doctor, your pharmacist and Peoples Health are working together to help ensure your safety when you take opioid medications. Click the link below to view the sheet.
Safe Use of Opioid Pain Medication – Information for Medicare Part D Patients
Contact member services with any other issues or questions.