Did you get a pink letter in the mail from Medicaid?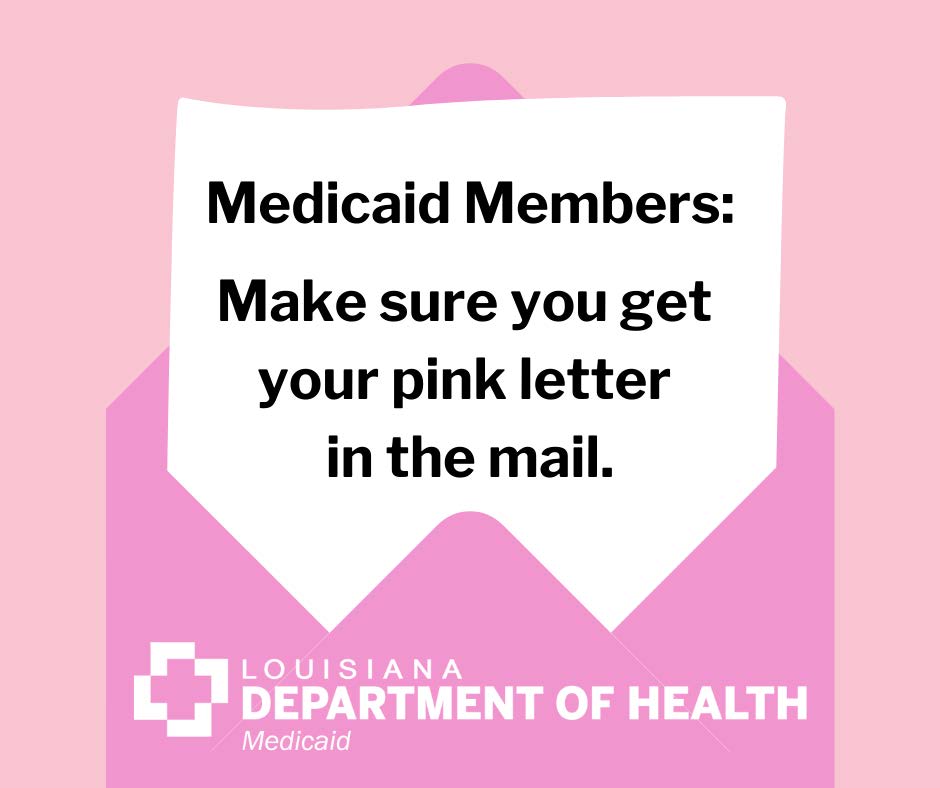 Pink letters were mailed to every Medicaid household in early May. If you got your letter, great news! Medicaid has your correct mailing address. If you did not get your letter by May 31, you need to update your contact information. Make updates by calling your health plan, logging on to
MyMedicaid.la.gov
, emailing Medicaid at
MyMedicaid@la.gov
or calling Medicaid at
1-888-342-6207
.
Medicaid sends letters to members when it's time to renew or they need more information. If you got a letter in the mail, follow the instructions in the letter and respond immediately. If you chose to get Medicaid notices electronically, watch your email for a notification to check your online account. If Louisiana Medicaid does not have your current information, you could miss important letters about your health insurance coverage and risk losing your health coverage even if you are eligible.